I believe working as one can bring value to an engagement, but working as a team can offer so much more. That's why I have partnered up with other fractional experts to create a cohesive, cross-functional team that delivers a more holistic and targeted approach to helping clients solve their most common (and uncommon) organizational issues.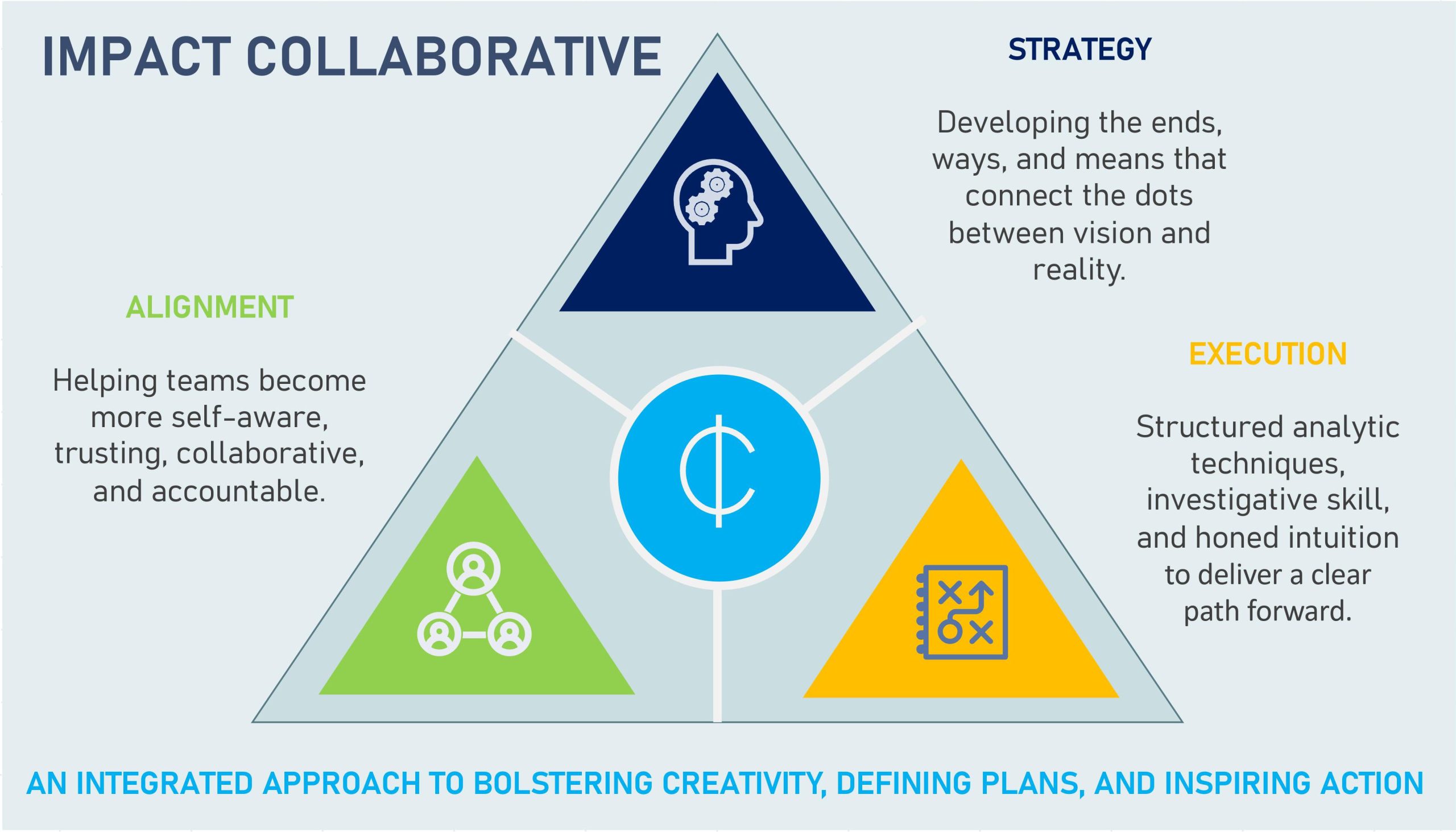 BEN BLANKENSHIP
Scale Up
Implementing scaling platforms to achieve organizational objectives
TRACI PHILIPS
Leadership
Preparing visionaries in leadership and performance for the next stage of growth
DAVE ROSCOE
HR
Helping visionary leaders navigate and thrive in a changing world of HR
CHRISTIAN JENNINGS
Operations
Developing elegant and cost effective operating solutions in fast growing markets
FRANK ANTUNEZ
Finance
Supporting teams with finance tools to drive growth, profitability, and cash flow
Ben Blankeship: Scale Up Strategy
Ben Blankenship has over 30 years of financial and operational leadership and management experience with extensive involvement with start-ups and scale-ups across various industries. Blankenship is a professionally trained chef, restaurateur, certified PMP (project manager), certified Scaling Up Coach (executive and leadership team business coaching), and experienced EOS integrator and former implementer, with roughly 15 years of financial leadership experience, including CFO, and 15 years of operational leadership, including COO. He cut his teeth as an entrepreneur as a founding leadership team member with Qdoba Mexican Grill, leading corporate and franchise market expansions and contributing to menu development, outsourcing strategies, real estate site selection, construction management, and the development of the franchise program. Blankenship currently supports teams as an executive and team business coach, a fractional executive team member (COO and CFO), and on special projects.
Traci Philips: Leadership Strategy
As an Executive Leadership and Performance Coach to Visionaries, Traci has helped countless corporate and business professionals successfully and consciously lead and communicate who they are and the value of this with integrity and truth. She has worked with ex-executives in federal prison, high-ranking corporate leaders and serial entrepreneurs who have created businesses that launched a new norm within their industries. Traci understands how to cultivate vision and communicate its value. She has developed unique skills in recognizing and translating patterns in thought, emotion, language and behavior that can lead to successful and unsuccessful outcomes. Traci's coaching is founded on the neuroscience around the 3 levels of human intelligence and how to develop these to improve performance and leadership. Her ultimate goal is to support her clients to live authentically and lead powerfully by creating more awareness and better communication around who they are, how they want to lead and what legacy they want to leave behind.
David Roscoe: HR Strategy
After nearly 20 years working as an Intelligence Analyst, where he served six combat tours of duty in Afghanistan, David Roscoe dedicated himself to a new mission: helping businesses navigate one their most difficult and enduring challenges: people problems. David partnered with his father, Gary Roscoe, to operate Acclaim HR Consulting. The combination of Gary's 40 years of Human Resources experience, and David's extensive knowledge of security intelligence, sound research methodologies, critical thinking skills and the understanding of how system gaps impact organizations make Acclaim uniquely qualified. David's strategy is comprised of three pillars: FIND vulnerabilities, FIX problems, and FORTIFY businesses from the unexpected expenses caused by weak, incomplete, or non-existent Human Resources foundations. David is also one of the youngest graduates in the history of the United States Army War College, where he earned a Master's in Strategic Studies. His education and experience advising senior decision-makers and policymakers enabled a seamless transition to advising business leaders. One of his greatest strengths and life passions is rendering large volumes of complex research into easily digestible assessments and enable sound executive decisions.
Christian Jennings: Operations Strategy
Christian Jennings (CJ) is part visionary, part maker. She's a Brand and Integrated Marketing Strategist turned COO with 20 years of experience in the start-up and marketing culture and extensive experience as an EOS Integrator. She's served in both the visionary seat, co-founding an award winning influencer marketing agency and execution seat, developing the strategies and plans to deliver substantial growth for the clients she serves. At her core, CJ is a business strategist. She works closely with visionaries and their leadership teams to untangle the web of opportunities, issues and chaos that comes with every start-up and SMB to bring clarity, focus and strategic solutions, connecting the dots from business strategy all the way to marketing execution.
Frank Antunez: Finance Strategy
Frank Antunez has over 20 years of strategic finance experience, serving leaders of private and public companies with impactful advice and execution in business strategy, finance transformation, and operational efficiency across multiple industries. He is the founder of Cambridge International Finance, a company focused on supporting the development of business and strategic analysis capabilities for its clients, through process and tools implementation and training. Frank started his career in the field of engineering and developed a vast set of complex problem solving and process development skills. He studied corporate finance and accounting at the University of Chicago and developed his career as an investment banking professional advising clients in the planning and execution of strategic business and financial transactions. He further developed his expertise as a corporate finance leader, modernizing Financial Planning & Analysis teams with global reach. He realized the significance and value of guiding clients without large corporate resources through the process of building their strategic analysis capabilities and inspiring teams in finance to serve their organizations as stronger business partners.