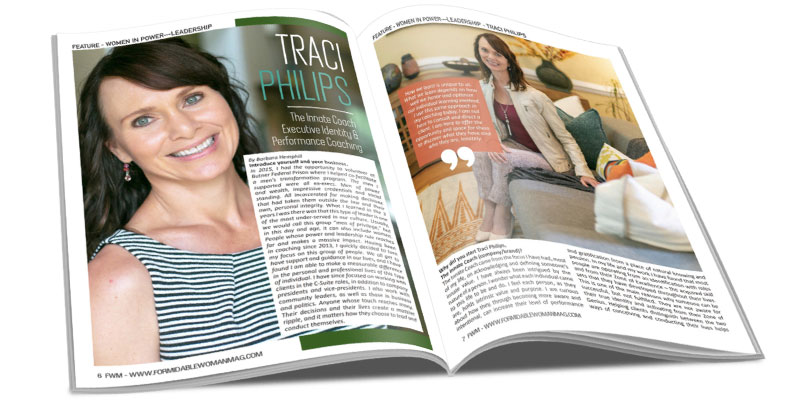 Formidable Woman is an inspirational magazine for women everywhere who might sometimes question what they can achieve. It is a wonderful resource for learning about successful women – formidable women – and how they broke through ceilings, juggled career with family, and made their journey. On their October/November 2019 issue, you will see a face you may be familiar with – me! I was honored to be featured because it follows suit with my dream to lead men and women to embrace confidence, determine their genuine gifts and identity, and use that to unlock their true potential, both in their career and their relationships.
In my interview with Formidable Woman, I discussed how I got my start and my journey to where I am now. A few of the article highlights that I like others to know about me and my work are:
Helping my clients define and align the vision they have for the life they want is a deep passion of mine.
The two things I focus on helping people discover are their Zone of Genius – what they came here to be and how – and the behaviors, beliefs, judgments, and conditioning that are holding them from this genius.
As a woman, I thoroughly enjoy supporting other women, although much of my work is focused on supporting men in power, as well. I feel my greatest role here is that by supporting the men, I support the women in their lives. I have discovered men find themselves being much more grateful for all the relationships they have with the people in their lives through coaching. They certainly learn how to more authentically and directly communicate their needs, while allowing others to do the same. Moving from transactional and expectational communication to relational communication helps to bring everyone closer together.
It was a real treat to be featured in Formidable Woman, and I recommend this publication as a resource for your journey. If I can help you reach your own goals of being a formidable leader, please let me know! The journey is an incremental one, and we all deserve to be supported each step of the way.